Here Is The Ship Porsche Designed With Star Wars (Video)
Porsche and Lucasfilm teased their Design Alliance collaboration a while back with the promise that we would see a brand new star ship emerge from it. Well, after weeks of teasers and videos, we finally get the full look at the final result just before the world premiere of Star Wars The Rise of Skywalker.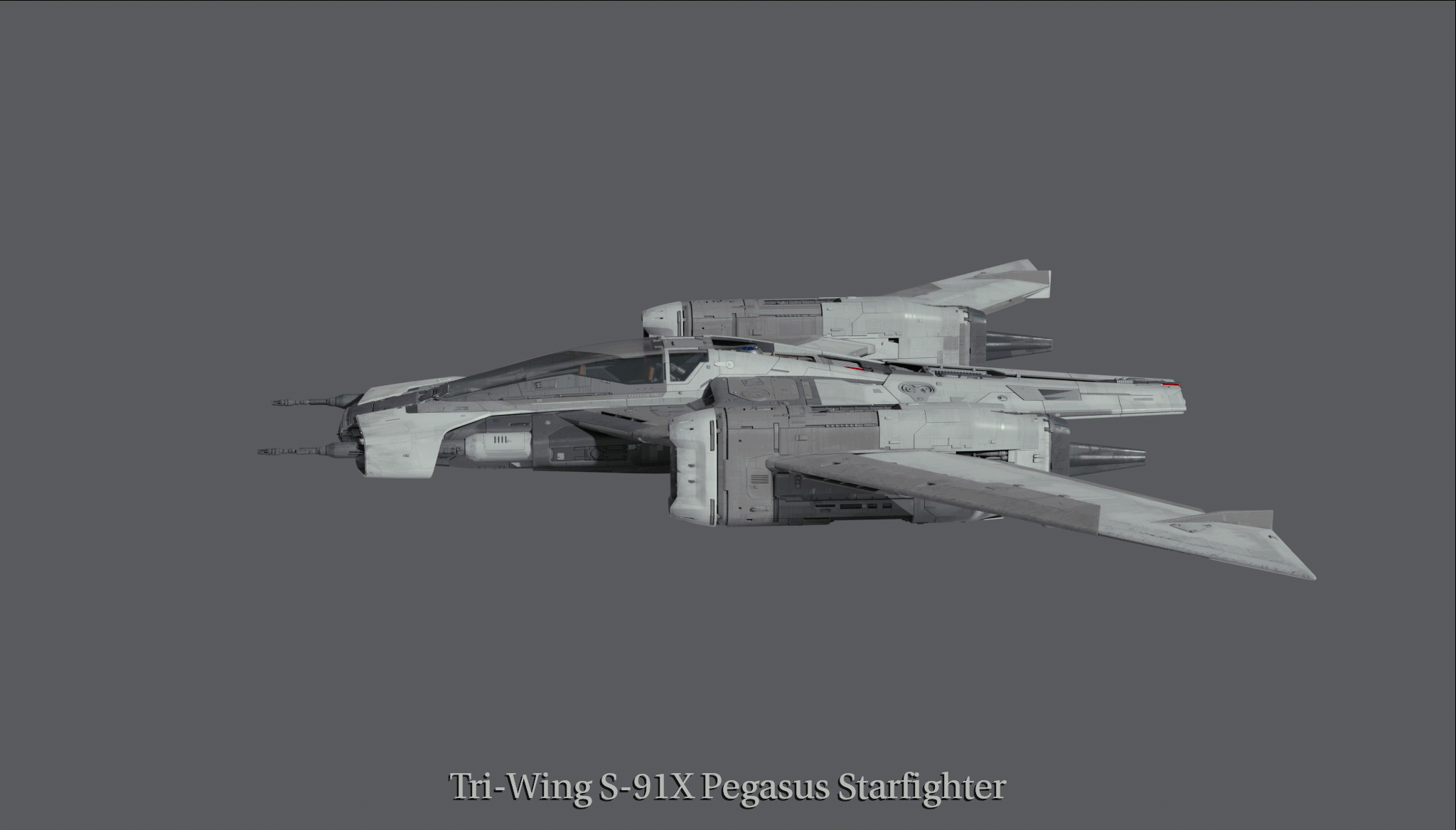 So what did the Porsche Design Group and Lucasfilm come up with? The ship you see here is called the "Tri-Wing S-91X Pegasus Starfighter" which is probably one of the longest names for a starship in all of Star Wars canon.
In case you need a refresher, the goal for the alliance (which consisted of designers from Porsche and Lucasfilm) was to create a starship that had influences from the X-Wing fighter, Y-Wing, U-Wing, and the Porsche Taycan. The Taycan in and of itself having design cues inspired by other Porsche models like the 911 and Panamera.
Which definitely does not seem like an easy task. However the group all brought ideas to the table which were literally cut and pasted together to create a design that was finalized by the Lucasfilm modeling team.
You may not see it at a glance, but when you really look at the S-91X you start to see the Porsche influences. Some of the more significant design cues are the sloping roof and the LED strip lights in the front scoops which were inspired by the Taycan's headlights.
Other inspirations are a bit more generalized. For example the idea of going with a tri-wing design was chosen simply to convey the "speed" that looking at a Porsche 911 would evoke.
There are many more elements like that but you can watch the video below to get more details.
It hasn't been stated if the new S-91X will make an appearance in Star Wars The Rise of Skywalker or not but I have to imagine it will show up somewhere. If not in the latest film, then maybe in The Mandalorian Disney Plus show? I guess it is just too soon to tell.
A model may be on site at the red carpet premiere and if so I'm sure there will be some marketing-driven aside about it so we may find out more. Otherwise I'll just keep my eye out for it when I watch Star Wars episode IX with everyone else next week.
If you want to get a better look at the Tri-Wing S-91X Pegasus Starfighter, just click on any of the images above or the thumbnails below. Also, don't forget to check out the mini-documentary video below that goes behind the scenes of the ships creation.
Tri-Wing S-91X Pegasus Starfighter gallery:
Porsche x Star Wars: "The Designer Alliance" mini-doc: